Wednesday, April 15, 2009
This is the letter from Dream Maker.
basically, on the left, it says that dreammaker has officially appointed a company (not too sure bout the name) to organise dbsk's beijing concert…
on the right, it says that apart from the nanjing concert that has already taken place, beijing is the only other concert that has been confirmed so far. other cities are still under discussion. so fans are warned against falling for scams as there are many rumours circulating online…
as for the beijing concert, they will make an official announcement regarding the tickets and seating as soon as the details are finalised. but they did not mentioned anything bout how many days of concert there actually is…
credit: baidu
trans: yinsheun@sharingyoochun + DBSKnights
[SPN News] Tohoshinki will appear in a joint performance along with Japanese top singer, Ayumi Hamasaki.
The joint stage will take place in A-Nation 2009 on August 1st where Tohoshinki is participating to meet their local fans. Ever since A-Nation 2002, it's been known that AVEX, one of Japan's largest agencies which becomes Tohoshinki and Ayumi Hamasaki's agency, has culture of joining its singers for a collaboration stage.
Just released in A-Nation 2009 official website, one of line up performances is including joint stage of Tohoshinki and Ayumi Hamasaki while the other performers are Koda Kumi, TRF, AAA, and other singers whom some of are not yet published.
A-Nation 2009 on August 1st will be held at Nagai Stadium, Kumamoto country park, Osaka and becomes the start of total 7 A-Nation 2009 shows all over the country. Tohoshinki will perform at 6 out of 7 shows. Tohoshinki has been participating since A-Nation 2006 "Come On - The Nation".
Meanwhile, it's already launched last month that Tohoshiki's The Secret Code finale tour on July 4th and 5th will be held at the great Tokyo Dome.
source: SPN News
trans: sharingyoochun@wordpress
Sharedby: DBSKnights
[SINGLE]


*1 関ジャニ∞ 「PUZZLE」112,568
*2 湘南乃風 「湘南乃風 ~JOKER~」**5,208
*3 安藤裕子 「THE BEST '03~'09 」**5,201
*4 吉田拓郎 「午前中に・・・」
*5 DREAMS COME TRUE 「DO YOU DREAMS COME TRUE?」
*6 松任谷由実 「そしてもう一度夢見るだろう」
*7 剛紫 「美我空 -ビガク ~ my beautiful sky」
*8 monobright 「monobright two」
*9 浜崎あゆみ 「NEXT LEVEL」
10 V.A. 「The Best New-Comer Of The Year」
11 UNISON SQUARE GARDEN 「UNISON SQUARE GARDEN」

12 東方神起 「The Secret Code」
43 東方神起 「T」
[DVD MUSIC]
*8 東方神起 「3rd LIVE TOUR 2008 ~T~」
10 東方神起 「2nd LIVE TOUR ~Five in the Black~」
18 東方神起 「HISTORY in JAPAN Vol.3」

Credits: DBSKnights +Hotaru@dnbn
OMO! out of the top 10! well there's still tomorrow
Dong Bang Shin Ki
and Big Bang will be attending one of Japan's biggest music awards ceremony.
They will be attending 'Video Music Awards Japan (VMAJ) 2009′ on 30th May in Japan Saitama Super Arena.
'VMAJ' is one of Japan's biggest music awards that not only awards Japanese local singers but also international singers. Even world-known pop stars like Michael Jackson, Mariah Carey and Ne-Yo had received invitations to the award ceremony.
Group Dong Bang Shin Ki, who is currently active in Japan, is nominated for 'Best Group Video' with their hit song '
MIROTIC
', up against 4 other Japanese teams including EXILE .
Group Big Bang has also be invited to attend the award ceremony. YG Entertainment announced on the 15th that chances that Big Bang will attend the awards ceremony are high. And they will also probably be having a performance slot during the award ceremony.
Already on the 15th, Big Bang's photo have been posted up together with other stars like WWE star Big Show on VMAJ 2009 official site.
Credits: KBites
Sharedby: OneTVXQ+DBSKnights

2007 we won Best Buzz Asia
2008 We Won Best Collaboration Video with Koda Kumi Last Angel
2009 ---- Hopefully!
Real-time chart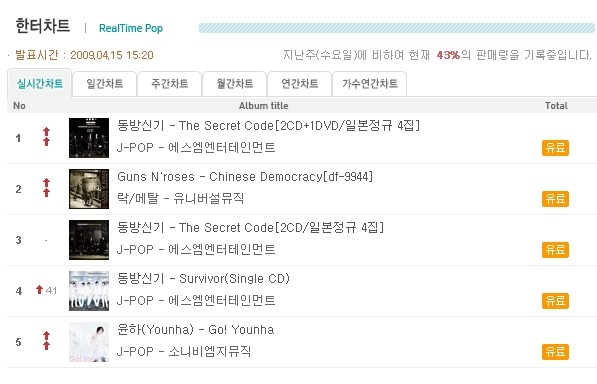 Daily chart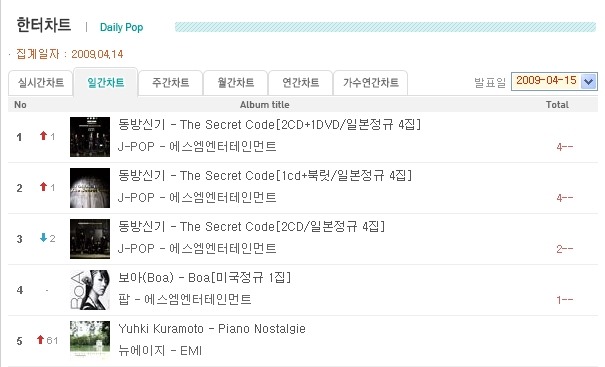 Weekly Chart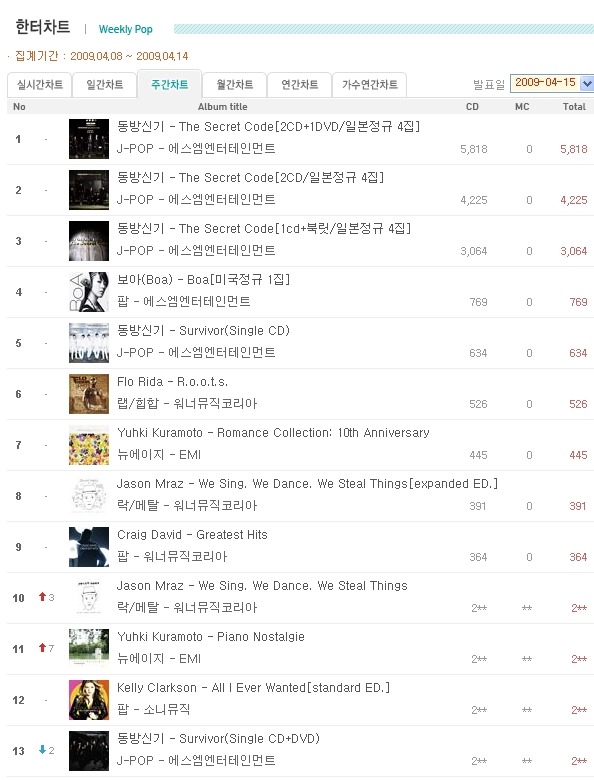 Annual chart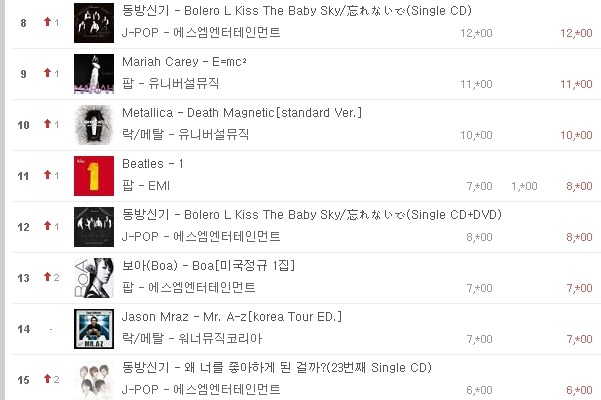 Credits: DBSKnights + DNBN

Glasses set + candles(the fragrance of the French vanilla)
You can buy it around April 18th (Saturday) noon - May 2nd (Saturday)
1st goods meeting (When taking this photo) Junsu was holding the coffee cup
It's Jaejoong's fingers. :D
Testing the new product
source:
http://www.jfn.co.jp/toho/goods2009/
Rough trans: sharingyoochun@wordpress
shared by: DBSKnights