Wednesday, February 11, 2009
SO It's About the HAHAHA campaign the a capella and school attack version it starts from 6:50 at the first part and continues a little over up to the 2nd part
part2
Guess DBSK ranking!
I know Saipan was like in another lifetime, but this story's just been posted and I thought it was rather cute. :3
Last story from Saipan, as told by Sally, a Korean girl who worked as the sineki bird – the huge blue costumed bird in the pictures (it's a symbol of Saipan). Apparently, it was quite a task to walk around in the thick woolen costume when the weather was hot.

"I was very excited when I heard that DBSK come to our hotel on Saipan, and even more so when I was said I will work in their team – they're idols of my whole generation. All my school mates are crazy about them! DBSK are good at singing, dancing and looking, too. While I was working alongside with them, I got to know them a little better. They have a good sense of humour, they are really hardworking and they care about people around them. Although they're my age they've been in show business for over 8 years!
Our marketing department have worked hard for 5 days to prepare everything for their visit. We got the news - that they'll be coming - in the last minute, so we were really tight on time. Part of their staff came beforehand to help us. DBSK themselves arrived on the night Asiana plane, along with the filming team. Although the plane landed at 1.40 am, they only got out of the airport at 3.30 am. Everyone looked tired and pale. All I could say was "Welcome! This way please…" They hurried to get into the microbus and to the hotel before the filming team. A total of 35 people arrived that night.
In the morning we headed to the beach to start filming the show. It was the first time I was at a filming. When everyone got into the bus, we realized that someone was missing! Xiah Junsu wasn't there! Nobody knew where he was and nobody's seen him. We had to go back to the hotel and look for him. He was found in the hotel lobby – sitting by himself and being angry over everyone's disappearance. His anger made the whole team laugh, so DBSK even used that story in the beginning of their show. The guys are very professional in everything they do. For example, it was interesting to watch them while they worked: they looked worn out during breaks, but as soon as filming started the tiredness evaporated and they looked full of energy. That's how we filmed the show's opening… just one minute on screen, but the filming took 3 hours under the scorching sun.
The guys are quite skinny and a little pale and they look physically weak. In real though, they're very strong young men. They enjoyed being in the PIC hotel at nights when there was no filming. They had time to themselves in the water park and the Byui bar in the hotel. Guests had a chance to sing with them at nights. DBSK went to the bar every night to listen to the hotel's band. They also had time to swim. Unfortunately, Youngwoong Jaejoong hurt his toe on the last day of their stay. Everyone was shocked and worried, because they were going to fly to Japan after Saipan for more filming. He's a dancer so toes are important for his dancing. But he reassured everyone that it was okay. When we saw the boys off in the airport on an early morning they thanked us and their words made me happy. It was an honour to work with DBSK!"
Credits for the story: saipanovka@li.ru
Translated and shared by: by katzk@lj/dbsj
Shared by: sharingyoochun@wordpress + DBSKnights

March 2 broadcast of SMAPxSMAP

TIME: 22:00 ~ 22:54
CHANNEL: FUJI TV

Great Dance from 5 to 10 with Tohoshinki

Look Forward to the Song Performance

Talk with Tohoshinki and GAGs!?



Credits: DBSKnights + DNBN
I see Junsu Singing! I think from the way they're position and the moves it must be SUMMER DREAM! or maybe Not~ or Maybe Purple Line~ but PL is too hard to dance or maybe Survivor! Ahhhh~

HUG + SCARS DEEPER THAN LOVE
2009/02/06 Press conference (no DBSK)
TVPOOL has broadcasted SM festival in Bangkok online (while I was at the concert) Anyway you can just download the whole show (that TVPOOL broadcasted - - 30 min) from the link below.
Credit : TVPOOL+blue bird+tvxq dreamland+sharingyoochun@wordpress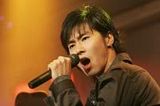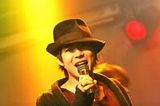 or here for HQ pics and Old Post
Initial speculations were rife that SM Entertainment would pit some of its talent against the Japanese market in the movie adaptation of manga "Subaru". BoA and DBSK were two of the names that came up when discussions started back in 2007. However, as it turns out their rumored roles have been reduced to a dialogue-less cameo by DBSK and BoA's participation in the supposed power-packed OST. Previously released Japanese single "Bolero" from Tohoshinki will also be included in the album.
The star of "Subaru" is also none other than 2009 newcomer Elan d'or Award (given out by the All Nippon Producers Association) winner Meisa Kuroki. She plays aspiring ballerina, Subaru Miyamoto, who tries to keep her terminally ill brother connected to the world around them through her passionate dancing.
Look out for "Subaru" which is slated for a 20th March release in South Korea, China, Hong Kong, Taiwan and Singapore.
source:
seoulbeats
Sharedby: DBSKnights
K-pop's hottest boyband and Japan's youngest performer (at least at Japan's 2008 year-end Kohaku Uta Gassen) performed a charming little rendition of the theme song for Hayao Miyazaki's "Ponyo on the Cliff by the Sea", on February 7th.
The lullaby, "崖の上のポニョ (Gake no Ue no Ponyo)" is an original track of Hirai Ken's from yesteryear. The animation's theme song, sung by Fujioka Fujimaki (duo Takaaki Fujioka and Naoya Fujimaki) and Nozomi Ohashi was first remade and released in late 2007. However, following the rise in popularity of the film, it managed to climb the Oricon charts and eventually ranked 14th best-selling single on the 2008 yearly chart.
source:
seoulbeats
Sharedby: DBSKnights
I remeber JJ's recenbtly watched movie is PONYO~
part 1
part 2
Everyone pray this isn't licensed!